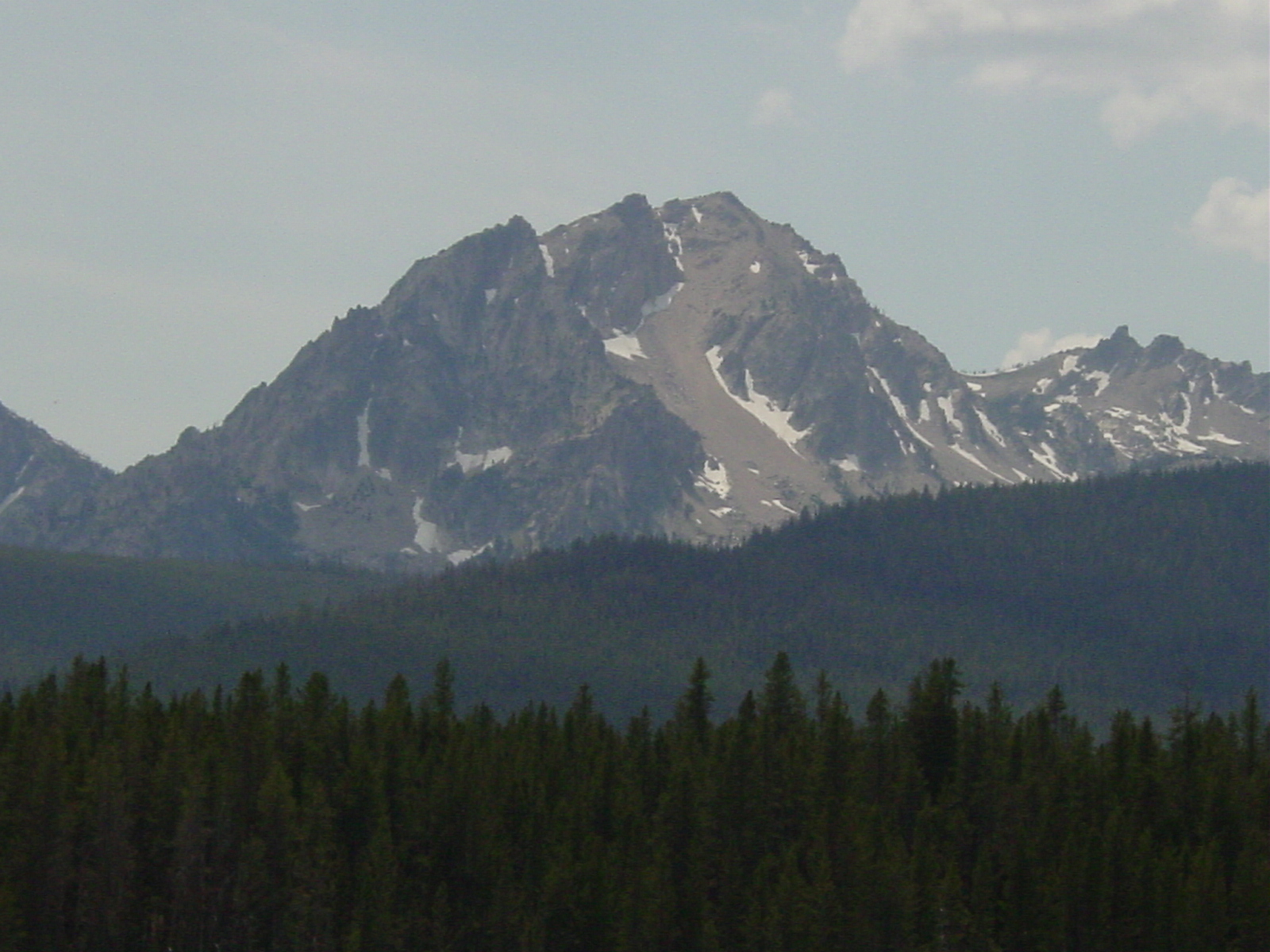 CLICK ABOVE TO SEE PICTURES OF IDAHO...
(Doing so will take you to a whole new site. You will have to click "Back" to get back to this page and then the Family Site Main Page.")
We were very blessed when we lived in Idaho to visit many of the surrounding sites, in the form of day trips, road trips, vacations and camping trips. The area had unbelievable beauty within a half hour drive of our home. The above picture is of Mt. Heyburn of the Sawtooth Mountain Range. This picture was taken on a camping trip in July 2003, a couple hours from our home. We are an outdoorsy family, so we were really in our element living in Mountain Home. The name Mountain Home is a bit misleading. The town we lived in is actually a semi arid, somewhat desert like area; with sagebrush blowing in the wind, and canyons and plateaus not far from town. However, like I mentioned above, within a short drive, we found ourselves surrounded by forest, lakes, rivers, mountains and streams. We had the best of both worlds, because when we were in the mood for a little civilization and culture, we drove 40 minutes to the city of Boise. It had everything we needed, from malls to fine dining, from movie theaters to the ballet. We were really pleased with our home and surrounding area, and we would like to share some of that beauty with you. So, take a peek at some pictures and enjoy.